Today was our first full day. Such a great day to see the Lord work through our church and this mission. It is always fun to see people who are on their first mission trip. Keith and Deann had a great day. They were able to work in the classroom and kitchen after our morning devotional with the staff. After devotionals, they went out with Marco and Lazaro to feed the neighborhood kids in the streets. It was very emotional for Deann and Keith.
Jacob was able to work with Alex and Giovanni to bag up over a thousand pounds of food (rice, corn, sugar, and pasta) that will be distributed throughout the neighborhood on Thursday. We spent the late afternoon working in the classroom and updating and formatting some of the new computers that we were able to bring. I also was able to give classes to Leo on security and ethical hacking to help protect the school, and mission's network, and computer systems which, unfortunately, come under attack quite often.
At the end of the day we all got to play soccer, jump ope, and play games in the street with the kids. Tomorrow will be more of the same, and I will get to speak to a group of young men in their discipleship program. There is such a joy here and you can see the Spirit move. Great to see our Church loving and sharing Christ.
Hope you all are well. We are loving life and loving the Lord, praising His name in Honduras.
- Todd Ellis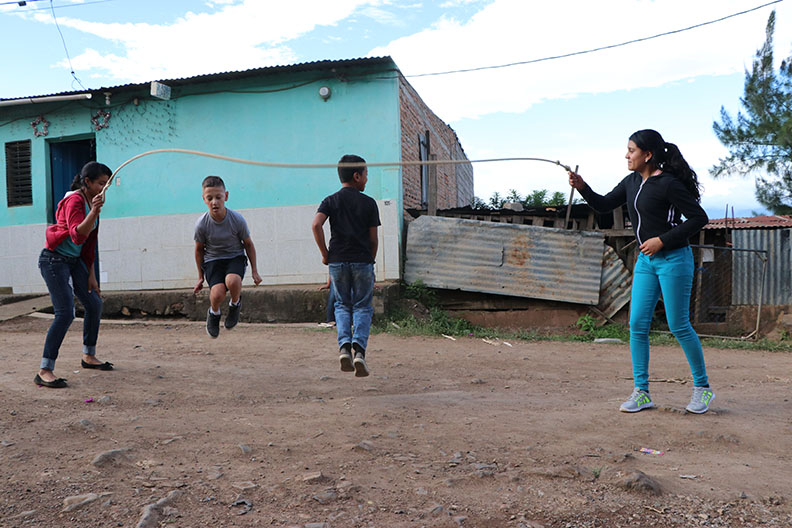 We are loving life and loving the Lord, praising His name in Honduras.